If you felt that the information on this site was helpful, and/or if you'd like to comment on a particular part of the site's content, please fill out the form below.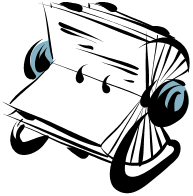 This Website was built by a retired Technology Director who:
Constantly seeks ways of enriching the retirement experience.
Utilizes tried and true investment strategies to maximize income and assure sufficient funds to meet desired lifestyle needs.
Is a Licensed Florida Community Association Manager (CAM) who has served as condo association board member (president & treasurer) and property manager.
Developed and currently maintains two other websites:
Served as Technology Director for the nation's largest originator and second largest servicer of student loans.
Managed a $14 million, 100 employee department responsible for: mainframe, distributed, and internet systems development/support; project management; remote computing services; data administration, and LAN administration.
Built large IBM data centers for a retail bank and a student loan servicer.
Built one of the bank's first websites (www.StudentLoan.com), which provided online loan application entry and instant credit checking.
Former member of the bank's information Technology Leadership Council (ITLC) that established corporate information technology strategy for world-wide IS operations.
Held senior technology management positions at Citibank, TRW, United Technologies, and Westinghouse Electric Corporation.
Has a BS Electrical Engineering degree from the Pennsylvania State University.