Timing is not everything, it's the only thing!
When to Retire
Armed with retirement goals, knowledge of your Net Worth, a retirement expense budget and a pre-retirement checklist, you are now in a position to calculate when you'll be able to retire and/or how much financial flexibility you'll have in retirement.
Before creating a tentative Retirement Financial Plan and seeing if it works, you'll need to consider a major factor in the plan -- how long you'll let your Social Security benefits grow until you elect to start receiving them.  The longer you wait, the higher your monthly benefits.  Many people elect to start receiving Social Security benefits at age 62 and pay the price of reduced income.
The following table illustrates Social Security benefit reductions at age 62 based on your birth year:
Social Security Benefit Reduction
Year of
Birth
Full
(normal)
Retirement
Age
Months
Between
Age 62
& Full
Retirement
Age
At Age 62
a $1000
Retirement
Benefit
Would be
Reduced to
The
Retirement
Benefit is
Reduced By
1937 or earlier
65
36
$800
20.00%
1938
65 and 2 months
38
$791
20.83%
1939
65 and 4 months
40
$783
21.67%
1940
65 and 6 months
42
$775
22.50%
1941
65 and 8 months
44
$766
23.33%
1942
65 and 10 months
46
$758
24.17%
1943-1954
66
48
$750
25.00%
1955
66 and 2 months
50
$741
25.83%
1956
66 and 4 months
52
$733
26.67%
1957
66 and 6 months
54
$725
27.50%
1958
66 and 8 months
56
$716
28.33%
1959
66 and 10 months
58
$708
29.17%
1960 and later
67
60
$700
30.00%
Notes:
If you were born on January 1st, you should refer to the previous year.
If you were born on the 1st of the month, the benefit is figured as if your birthday was in the previous month.  You must be at least 62 for the entire month to receive benefits.
Percentages are approximate due to rounding.
Retirement Financial Plan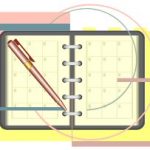 With your annual expense budget and a feel for your tolerance for accepting reduced Social Security benefits, you're now in position to determine if/when you'll have sufficient income to retire.  This is simply a matter of determining when your regular retirement income checks plus investment drawdowns will meet your budget over your projected lifespan.  To perform this calculation, you'll need to make several assumptions regarding average annual cost-of-living (COL) increases (for both income and expense), portfolio investment growth, and how long you plan to live.  To assure not running out of money you may wish to add ten years to the Social Security Life Expectancy Tables shown earlier.  Also, you may wish to not spend all of your assets thereby saving some for your heirs.
Lets assume that your 57 years old and considering retiring at age 63.  Following is a simple table (Retirement Financial Plan) that projects your ability to retire in December 2025 based on these assumptions:
You are 57 years old in 2021,
You retire in December 2026 at age 62.
You have $500.000 in Retirement Assets and continue to save while working,
You invest an additional $10,000 this year and $3,000 extra each year until retirement.
Your retirement annual expense budget is $85,000 and grows by 3% a year,
You start collecting Social Security ($2,000/mo.) and a company pension ($2,500/mo.) in January 2027,
Annual inflation is 3%, portfolio growth is 6%, and SS increases by 2%.
Note that Assets build up to the start of retirement value, and afterwards are adjusted each year for Growth minus Drawdown (to meet income shortfall).  Income (SS & Pension) plus Portfolio Drawdown equals Expense.
Retirement Assets Drawdown to Cover Cost of Living
Taxable Income Required
Retirement Income Sources
Retirement Assets
Year
Age
Expenses
(3.0% inf.)
Social
Security
(2.0% inf.)
Pension
Income
Shortage
(Portfoio
Drawdown)
Assets
Growth @
6.0%
Addit'l
Invest.
2021
57
500,000
30,000
10,000
2022
58
540,000
32,400
13,000
2023
59
585,400
35,124
16,000
2024
60
636,524
38,191
19,000
2025
61
693,715
41,623
22,000
2026
62
757,338
45,440
25,000
Retirement
2027
63
85,000
$24,000
$30,000
31,000
827,779
49,667
2028
64
87,550
24,480
30,000
33,070
846,445
50,787
2029
65
90,177
24,970
30,000
35,207
864,162
51,850
2030
66
92,882
25,469
30,000
37,413
880,805
52,848
2031
67
95,668
25,978
30,000
39,690
896,240
53,774
2032
68
98,538
26,498
30,000
42,040
910,325
54,619
2033
69
101,494
27,028
30,000
44,467
922,904
55,374
2034
70
104,539
27,568
30,000
46,971
933,812
56,029
2035
71
107,675
28,120
30,000
49,556
942,870
56,572
2036
72
110,906
28,682
30,000
52,223
949,886
56,993
2037
73
114,233
29,256
30,000
54,977
954,656
57,279
2038
74
117,660
29,841
30,000
57,819
956,958
57,417
2039
75
121,190
30,438
30,000
60,752
956,557
57,393
2040
76
124,825
31,047
30,000
63,779
953,198
57,192
2041
77
128,570
31,667
30,000
66,903
946,612
56,797
2042
78
132,427
32,301
30,000
70,126
936,506
56,190
2043
79
136,400
32,947
30,000
73,453
922,570
55,354
2044
80
140,492
33,606
30,000
76,886
904,470
54,268
2045
81
144,707
34,278
30,000
80,429
881,852
52,911
2046
82
149,048
34,963
30,000
84,085
854,335
51,260
2047
83
153,519
35,663
30,000
87,857
821,510
49,291
2048
84
158,125
36,376
30,000
91,749
782,944
46,977
2049
85
162,869
37,104
30,000
95,765
738,172
44,290
2050
86
167,755
37,846
30,000
99,909
686,697
41,202
2051
87
172,787
38,602
30,000
104,185
627,989
37,679
2052
88
177,971
39,375
30,000
108,597
561,484
33,689
2053
89
183,310
40,162
30,000
113,148
486,576
29,195
2054
90
188,810
40,965
30,000
117,844
402,622
24,157